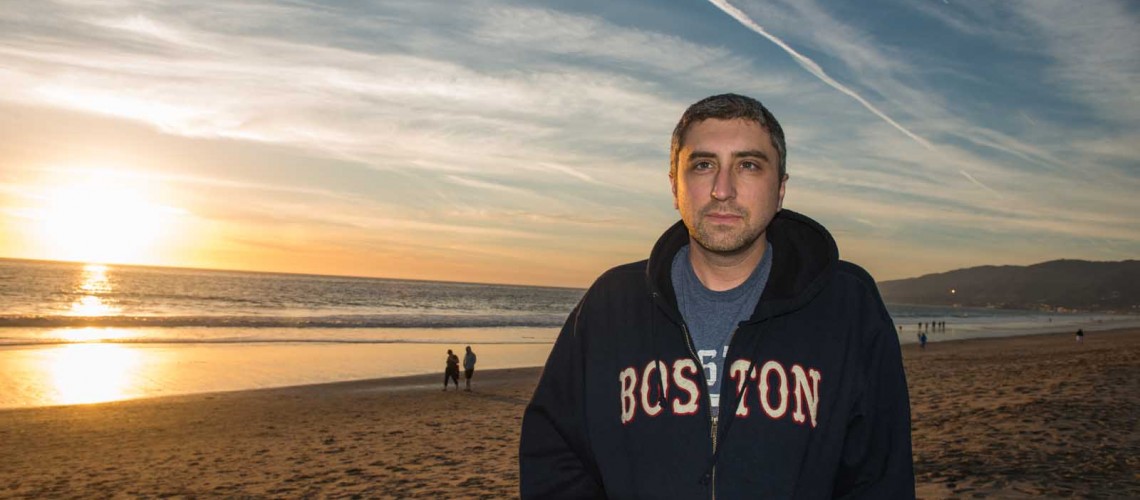 Jeff
Jeff is everyone's knight in shining armor…complete with a tool kit, the latest technological advances, sound advice, and even skills in the kitchen. Jeff has helped many of his friends in Los Angeles move furniture, purchase cars, look at apartments, plan trips, you name it – he's done it. His friends, and family, look to him as a valuable resource because his jack-of-all-trades attitude lends itself to his knowing a little bit of everything. He excels in dad jokes, tossing and preparing the finest pizza this side of the Mississippi, and generally making everyone feel a little better knowing he's on their side.
Jeff's can-do demeanor is one of the first things that sparked Jennie's interest – her roommate's computer was broken, but she knew that Jeff could fix it, so she called him to walk her through it. From then on, she knew she could count on him to help her out, and she could trust him to know ALMOST as much as she did. Fast forward seven years to today, when Jennie trusts Jeff to keep her laughing, to surprise her whether it's flying to China or proposing in front of a crowd of friends, and to be her biggest champion, whether it's supporting her coaching soccer or helping out with GMS from designing website to eating copious amounts of cake.
Jeff's family include his mother, Nancy, from whom he inherited his ability to bargain with anyone about anything, and his father, Jim, who kept Jeff's creative juices flowing throughout his childhood leading him to be the tinkerer he is today. He also has one younger (yet taller!) brother Ryan, who keeps Jeff in-the-know about sports, travel, and the goings-on in and around Boston. Jeff's family is excited to add a daughter-in-law to the mix, who will help balance out the male-female ratio – especially Jeff's mom, who will have someone to talk to about jewelry!
Jeff can usually be found giving a helping hand to someone around LA on the weekends, or convincing Jennie to go to a new pizza or Italian restaurant.